Baidu reveals Self Driving Concept Car
At Baidu World 2021, the Chinese technology giant unveiled its vision for mobility of the future in the form of a robocar, which is capable of Level 5 autonomous driving capabilities. "We believe that cars of the future will be robocars. They will drive autonomously, act as both an intelligent assistant and loyal companion, and be self-learning," said Robin Li, co-founder and CEO of Baidu. Self-driving robocar prototype has no steering wheel, and carries an upgraded autonomous driving service platform named Luobo Kuaipao, in a bid to speed up the commercialization of autonomous driving technology.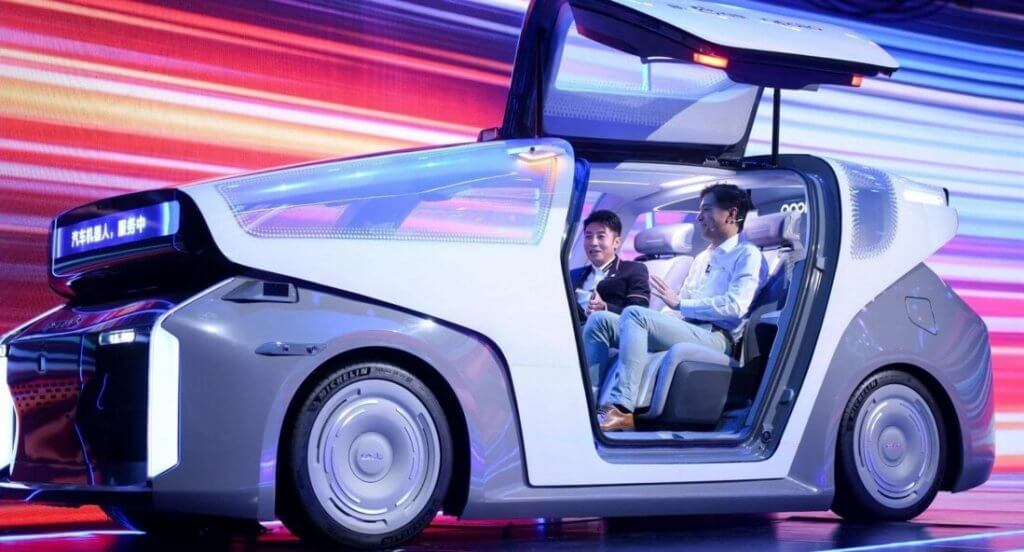 The future cars will be the robocars, which possess L5 autonomous driving ability, speech and face recognition capacity analyzing the potential needs of users, as well as self-learning and continuous self-improvement abilities, said Robin Li, chairman and CEO of Baidu, at Baidu World 2021.
Autonomous driving is categorized from L1 to L5 – the higher the level, the more intelligent the technology. L5 represents fully autonomous driving.
The robocar subverts the traditional automobile design concept. In terms of appearance, it has automatic gull-wing doors, an all-glass roof and external sensors. There is no steering wheel and pedal in the robocar and it has intelligent configurations such as a large curved screen, intelligent console and zero-gravity seats. Other tech bits here include voice and facial recognition, along with an advanced artificial intelligence (AI) system that analyses the internal and external surroundings to provide predictive suggestions to proactively serve the needs of passengers.
The Beijing-based company has invested heavily in self-driving technology. To date, its robotaxi services have been launched across Changsha, Cangzhou, Beijing and Guangzhou, serving more than 400,000 passengers, with the testing mileage exceeding 14 million kilometers by the end of June.
Baidu has opened its fully driverless robotaxi service to the public in Beijing, where users can hail a robotaxi without a safety driver behind the steering wheel. It also plans to expand its passenger robotaxis to 30 cities across the nation within the next two to three years.
Sources: CGTN, China Daily, Baidu